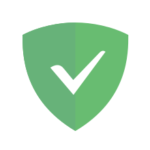 This app packages AdGuard Home 0.106.3.
About
AdGuard Home is a network-wide software for blocking ads & tracking. After you set it up, it'll cover ALL your home devices, and you don't need any client-side software for that.
It operates as a DNS server that re-routes tracking domains to a "black hole," thus preventing your devices from connecting to those servers. It's based on software we use for our public AdGuard DNS servers — both share a lot of common code.
Features
Blocking ads and trackers
Customizing blocklists
Built-in DHCP server
HTTPS for the Admin interface
Encrypted DNS upstream servers (DNS-over-HTTPS, DNS-over-TLS, DNSCrypt)
Cross-platform
Running as a DNS-over-HTTPS or DNS-over-TLS server
Blocking phishing and malware domains
Parental control (blocking adult domains)
Force Safe search on search engines
Per-client (device) configuration
Access settings (choose who can use AGH DNS)
Screenshots: