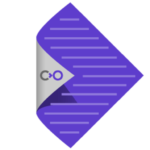 Collabora Office is an online office suite for NextCloud.
This app packages Collabora Online Development Edition 6.4.9
Overview
Collabora Online is a powerful LibreOffice-based online office that supports all major document, spreadsheet and presentation file formats, which you can integrate in your own infrastructure.
It allows collaborative editing with excellent office file format support.
Key features
View and edit text documents, spreadsheets, presentations & more
Collaborative editing features
Long Term Support and signed security updates
Works in any modern browser – no plugin needed
Document support
Preservation of layout and formatting of documents
text documents (odt, docx, doc,…)
spreadsheets (ods, xlsx, xls, …)
presentations (odp, pptx, ppt,…)
Screenshots: