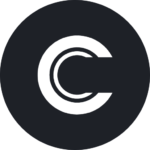 Commento is a fast, privacy-focused commenting platform.
This app packages Commento 1.6.2
Features
Sticky Comments: Pin important comments to the top of the thread.
Upvotes and Downvotes: Upvote insightful comments and downvote ones that don't add to the discussion.
Markdown Support: Allows for rich formatting and expression.
Nested Threads: With nested comments, it is easy and intuitive to follow the discussion.
Automated Spam Detection: With built-in spam detection, you and your readers have nothing to worry about.
Moderation Tools: Remove offtopic comments, shadow ban spammers and trolls, and enforce timeouts.
Bug reports
Open bugs on GitLab
Screenshots: