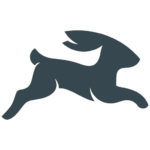 About
Directus is an open-source tool that wraps your database with an API, and provides an intuitive admin app for
non-technical users to manage its content. It's what you'd get if you mixed a headless CMS, database client,
and WebApp builder. Created in 2004, our platform powers over a million data-driven projects around the world.
What makes Directus so special?
Freedom to Innovate
All Platforms & Devices
Free & Open-Source
Pure SQL Content
Whitelabel with your Brand
Features
Custom Workflows
Form Layout
Digital Asset Management
Database Mirroring
Multilingual Support
Screenshots: