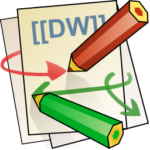 This app packages DokuWiki 2020-07-29.
DokuWiki is a simple to use and highly versatile Open Source wiki software.
It is loved by users for its clean and readable syntax. Wikis are quick to
update and new pages are easily added. Designed for collaboration while
maintaining a history of every change, DokuWiki could be used as
Corporate Knowledge Base
Private notebook
Software manual
Project workspace
CMS – intranet
Accounts
This app allows edits by any Cloudron user. Cloudron administrators are automatically
made wiki administrators.
Changing the Logo
To change the logo upload a file named logo.png at the root of the wiki.
Links