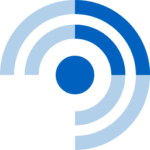 This app packages FreshRSS 1.19.2.
About
FreshRSS is a self-hosted RSS feed aggregator such as Leed or Kriss Feed.
It is at the same time lightweight, easy to work with, powerful and customizable.
It is a multi-user application with an anonymous reading mode. It supports PubSubHubbub for instant notifications from compatible Web sites. There is an API for (mobile) clients, and a Command-Line Interface. Finally, it supports extensions for further tuning.
Extensions
FreshRSS supports further customizations by adding extensions on top of its core functionality.
See the repository dedicated to those extensions.
Compatible clients
Any client supporting a Google Reader-like API. Selection:
Screenshots: