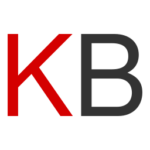 This app packages Kanboard 1.2.19
Kanboard is a project management software that use the Kanban methodology.
Features
Fast and simple to use
Visualize your work
Limit your work in progress to be more efficient
Customize your boards according to your business activities
Multiple boards with the ability to drag and drop tasks
Reports and analytics
Access from anywhere with a modern browser
Visual and clear overview of your tasks
Search and filter tasks
Single dashboard for all projects
Tasks, subtasks, attachments and comments
Swimlines, Gantt charts and much more
About Kanban
Kanban is a methodology originally developed by Toyota to be more efficient.
There is only two constraints imposed by Kanban:
Visualize your workflow
Limit your work in progress
Measure performance and improvement
You can read more about kanban here.
Screenshots: