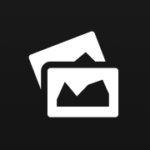 Overview
Lychee is a free photo-management tool. Upload, manage and share photos like from a native application. Lychee comes with everything you need and all your photos are stored securely.
Features
Manage
Managing your photos has never been easier. Upload, move, rename, describe, delete or search your photos in seconds. All in one place, right from your browser.
Share
Sharing like it should be. One click and every photo and album is ready for the public. You can also protect albums with passwords if you want. It's under your control.
View
Look at all your images in full-screen mode, navigate forward and backward by using your keyboard or let others enjoy your photos by making them public.
Beautiful
Our goal was to create a web app everyone can use. Lychee works intuitive and comes with a stunning, beautiful interface.
EXIF
Get the most out of our photos. Lychee supports EXIF and IPTC Metadata. Always available one click away. Clearly listed next to all other information.
Import
Import your photos from various sources. From you local computer, server, via URL or even from your Dropbox.
Tag
Never lose one of your photos in the depth of your albums. Tag them or mark them as important. Every single photo or all selected photos at once.
Screenshots: