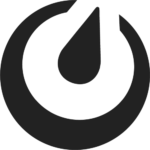 About
Mattermost is an open source, on-prem Slack-alternative.
It offers modern communication from behind your firewall, including messaging and file sharing across PCs and phones with archiving and instant search.
All team communication in one place, searchable and accessible anywhere
Please see the features pages of the Mattermost website for images and further description of the functionality listed below:
Sharing Messaging and Files
Send messages, comments, files and images across public, private and 1-1 channels
Personalize notifications for unreads and mentions by channel and keyword
Use #hashtags to tag and find messages, discussions and files
Archiving and Search
Import Slack user accounts and channel archives
Search public and private channels for historical messages and comments
View recent mentions of your name, username, nickname, and custom search terms
Anywhere Access
Use Mattermost from web-enabled PCs and phones
Attach sound, video and image files from mobile devices
Define team-specific branding and color themes across your devices
Discuss
Learn More
Follow us on Twitter at @MattermostHQ, or talk to the core team on our daily builds server via this invite link.
Screenshots: