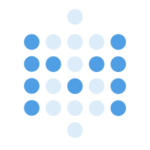 About
Metabase is the easy, open source way for everyone in your company to ask questions and learn from data.
Ask your own questions
Explore on your own – Easily summarize and visualize your data without ever writing a line of SQL or having to wait on a coworker.

Quick and easy lookup – Browse or search through your tables, then filter things down to find just what you need.

Visualize results – Move from your data to beautiful graphs and charts with just a few clicks.
Features
Pulses – Schedule and send charts or results to your team via email or Slack
Dashboards – Let everyone on your team create, organize, and share beautiful collections of visualizations and data.
Open source and constantly improving.
Screenshots: