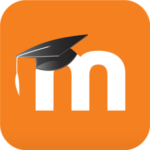 This app packages Moodle 3.11.5
About
Moodle is the world's most popular learning management system. Start creating your online learning site in minutes!
With hundreds of millions of users worldwide, more organisations choose us to support their education and training
needs than any other platform around the world.
Features
Open Source – You're in control. From data ownership, privacy and security to setting up the look & feel of your Moodle site and adding extra functionality to it. Open source means you decide what happens, and how, in your platform.

Flexible Learning – Blended learning, fully remote, collaborative group activities, self-paced courses… Moodle supports all types of teaching and provides tools to measure and recognise progress for you and for your learners.

Mobile Learning – With the Moodle App, learners can access all your content, submit activities and complete assignments from their mobile devices – and can continue learning even if they are offline.

Accessible for all – We develop Moodle following WCAG 2.1 accessibility standards. Our integrated content accessibility checkers help you build courses with full support for all learners.

Security & Privacy – As an open source project, we have many people looking at our code and making it completely secure. When it comes to privacy, our built-in tools allow you to manage privacy policies and data to meet your local legislation requirements, including GDPR compliance.

Easy Integration – The Moodle LMS connects seamlessly with third-party platforms and services; from plagiarism detection to content repositories. We follow open standards like SCORM and AICC, IMS-LTI for external apps, RSS, LDAP, and more.
Screenshots: