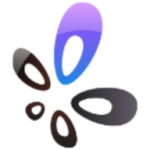 About
Owncast is a self-hosted live video and web chat server for use with existing popular broadcasting software. Point your live stream at a server you personally control and regain ownership over your content.
Features
Self hosted and Independent – Have complete control and ownership over your stream, allowing you to create the content and community you want.
Chat – The frictionless built-in chat allows your viewers to be a part of the action. Include custom emotes and build chat bots to encourage engagement from your viewers.
Works with your software – Point your existing broadcasting software at your Owncast server and begin streaming.
External Storage – Owncast can work with different storage providers to optionally scale your videos to many viewers using only low-powered hardware.
Screenshots: