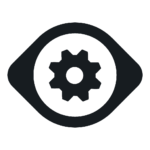 This app packages Phabricator 2021 Week 7.
Phabricator, an open source, software development platform
Applications
Phabricator includes applications for:
reviewing code before it hits master;
auditing code after it hits master;
hosting Git/Hg/SVN repositories;
tracking bugs or "features";
counting down to HL3;
expounding liberal tomes of text;
nit picking pixels with designers;
"project" "manage" "ment";
hiding stuff from coworkers; and
also other random things, like
memes, badges, and tokens.
Serious Tools
Phabricator applications are serious, heavy-duty tools that scale to organizations with thousands of employees.
Infrastructure is serious, scalable and secure.
Performance is a priority.
Even has a serious business mode, for the most serious businesses.
See how Phabricator compares to other serious businesses.
Screenshots: