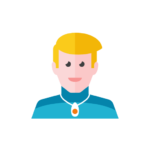 Overview
Surfer is a Simple static file server. It comes with a webinterface and commandline tooling to manage files.
Any index.html file in a directory will be served up automatically.
Additionaly, the public site can be password or user protected.
Webinterface
Upload files
Create directories
Remove files and directories
Commandline tool
First, install the surfer cli tool using npm.
sudo npm -g install cloudron-surfer

Login using your Cloudron credentials:
surfer login <appurl>

Put some files:
surfer put [file]

Screenshots: