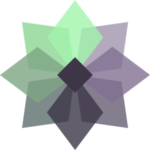 This app packages Taiga 6.5.1
Overview
Taiga is a project management platform for startups and agile developers & designers who want a simple, beautiful tool that makes work truly enjoyable.
Features
Backlog – Keeps the running list of all features and User Stories that make up your project.
Kanban – Fully Customizable Post-it Note type layout of your workflow.
Tasks – Further define the work required to complete each User Story.
Sprints – Gathers and Tracks the User Stories and Tasks that can be worked on by your team within a given time frame.
Issues – Track issues and bugs, assign tags, responsibility and keep traceability.
Focus on
Fun to use
Intuitive and Easy to use
Clean to not distract
Unobtrusive
Keep your team in sync
Do not rule over you
Screenshots: