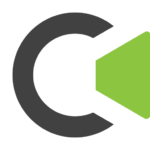 To introduce Meet in Cloudron there will be no user account limits in the beginning. An update that enforces user limits will be pushed in the second half of 2020.
Meet In A Nutshell
Kopano Meet is a secure, open-source and easy-to-use solution for video conferencing. It is peer-to-peer and end-to-end encrypted which means that a conversation always takes place directly between the people in the call, with no other parties in between. Kopano Meet was developed as a progressive web app so interaction with Meet feels exactly the same, no matter the device that is used.
Top Features
One-on-one calls and video group meetings
Guests can join group meetings with just one click on a link (if configured/enabled)
Secure and easy sign-in your Cloudron account through Kopano Konnect
Hassle-free installation through Cloudron
Screensharing directly from your browser
For more information on the features and capabilities, check out the Meet website: https://meet-app.io/
Things you should know
The Meet app in Cloudron offers the same functionalities as provided by the official free, unsupported Meet package.
Starting with Cloudron 5.1.0 Meet uses the TURN server provided through Cloudron.
Want to upgrade to Meet Starter or Enterprise? Just buy the desired package and follow our upgrade instructions.
More Kopano products
Meet can be used as a standalone product, but can also be integrated into the Kopano groupware stack. Let us know if you also want to see an app for Kopano Groupware on Cloudron.
Screenshots: