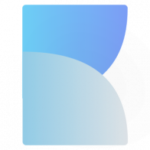 About
Kutt is a modern URL shortener with support for custom domains. Shorten URLs, manage your links and view the click rate statistics.
Features
Free and open source.
Custom domain support.
Custom URLs for shortened links
Set password for links.
Set description for links.
Expiration time for links.
Private statistics for shortened URLs.
View, edit, delete and manage your links.
Admin account to view, delete and ban links.
Ability to disable registration and anonymous link creation for private use.
RESTful API.
Screenshots: