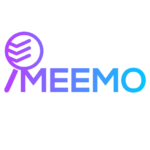 Overview
Meemo is a personal data manager. It lets you simply input any kind of information like notes, thoughts, ideas as well as acts as a bookmarkmanager and todo list.
The user interface resembles a news feed organized with tags. Full text search further allows you to quickly find information in your pile of accumulated data.
Features
Hashtag style categories
Full text search
Markdown support
Data import and export
Email
Meemo will automatically add notes if you send it email!
Screenshots: