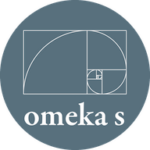 Overview
Omeka S is a next-generation web publishing platform for communities and institutions interested in connecting digital cultural heritage collections with other resources online. It's a libre software that allows researchers, universities, galleries, libraries, archives, museums, etc. to manage their data and resources and creates a local network of independently curated exhibits sharing a collaboratively built pool of items and their metadata.
Features
Install Once Create and manage many sites with a streamlined installation of Omeka S.
Connect to the Semantic Web Publish items with linked open data.
Share with DPLA Describe items with DPLA-ready resource templates.
Extend and Build Extend functionality of Omeka S sites with modules to map, collect, import, and connect resources.
Design with Ease Style each Omeka S site with a different fully-responsive theme to fit any screen size.
Installation information
Cloudron user-management is supported by the pre-installed Ldap module where user email and name attributes settings with mail and username. The default user role is "researcher", the lower role. Please note that users who connect this way must login with their username and not their email address.
You can extend the functionality of Omeka S by installing manually in the directory /app/data/modules with Cloudron CLI or file manager UI.
Omeka S comes with a default theme. You can install other themes in /app/data/themes directory.
Screenshots: